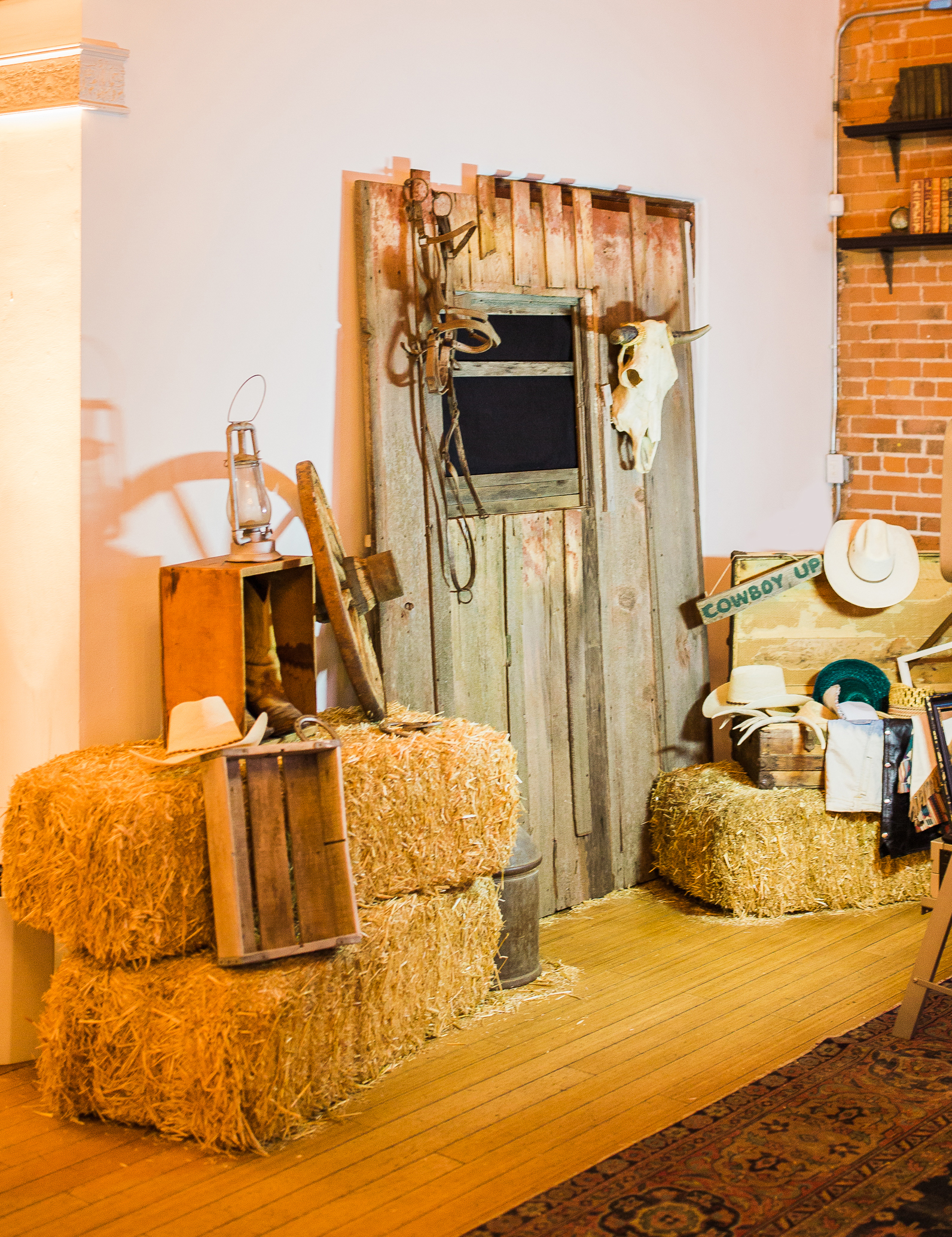 Take a look and fall in love. Once you create a "wish list" contact us to discuss the details. We arrange a time to chat and then a one hour courtesy consultation.
|THE BEAUTY OF SPECIALTY RENTALS|
Provenance Rentals means top-notch, high quality, chic, and romantic pieces at your fingertips that you would be unable to find elsewhere. Renting vintage and modern furniture and specialty props from Provenance Rentals means the ability to create the fantasy and envision the event of your dreams. It also means peace of mind. Let us do the heavy lifting. No need to risk injury to yourself, others, or damage to property, source, transport, stage, store, set up and break down, negotiate, improve, or resell -- especially before, on, or after your event. Provenance Rentals may be able to customize certain requests. Depending on our needs we can acquire, or construct, these requests. Provenance Rentals decorates so you can savor your precious moments, execute with style, and enjoy your event stress-free. Preserve these treasured memories with your photos and videos and the tone that your decor sets.
|SECURING YOUR ORDER|
A fifty percent (50%) non-refundable deposit is required to secure exclusivity of your request(s) for a particular date. Since each piece is unique, availability is based on a first come, first served basis. Balances are due thirty (30) days prior to the event date. If your order is placed less than thirty (30) days prior to your event date, the full amount is due immediately upon receipt. We do not extend any courtesy soft holds (holding without a deposit) for quotes or requests within the thirty (30) day window. Balances must be paid in full to ensure timely delivery, and no added fees, of your desired rental items. There is no option for payment upon delivery. Items are rented a la carte.
Orders placed with seven (7) days of the event are subject to additional convenience fees. We highly encourage clients to book quickly since we cannot guarantee items without a non-refundable deposit and signed Agreement; items book up fast especially during peak seasons; and prices increase due to last minute coordination that must be made due to the request. This does not apply to clients who have already booked us and are amending their order to add additional items.
|DESIGN MEETING|
When clients initially contact Provenance Rentals, clients receive a one-hour courtesy coordination meeting to discuss their rental needs either in person at the showroom and warehouse, or over the phone. Any additional meetings, or other kinds of meetings (including meetings over the phone or live-chat), coordination services, pre-staging (including client's request for additional photography), or site visits (venue walk-throughs, or even first time site visits to venue in lieu of a design meeting at the warehouse or over the phone) beyond this incur additional fees. Additional meetings, pre-staging, coordination services, or site visits start at eighty dollars ($80) and up per hour plus mileage. Clients who are more than ten (10) minutes late to scheduled visits, tours, or appointments, will have to be rescheduled, or possibly forfeit their free consultation. It is within Provenance Rentals' sole discretion to extend a reschedule.
|RIGHT BEFORE YOUR EVENT|
Provenance Rentals will maintain contact with you periodically up until your event, and a final pre-event contact will be made between 24-48 hours prior to your event to confirm last minute details.
|STYLING, STAGING & COORDINATION|
Provenance Rentals will curate and style/stage/accessorize our products* to make gorgeous vignettes, hold coordination meetings (e.g., site visits, styling and design beforehand, mood boards), and provide pre-staging services for an additional fee and for certain meetings a travel fee may apply. The combination of any of these three meetings may result in additional fees. Allow us to professionally execute your vision while you focus on what matters: your special day.
Have a team assisting you? The more the merrier! We're happy to work with you, and any vendors such as wedding/event planners, marketing teams, production managers, site coordinators, florists, caterers, bartenders, family, and/or friends.
General styling, pre-staging, installation, and coordination services start at one hundred dollars ($100) per hour.
*General styling of non-Provenance Rentals products may be arranged at an added cost. Contact us to discuss your needs.
|INSTALLATION/ASSEMBLY SERVICES & SET-UP & TEAR-DOWN|
Certain structures and backdrops will be put together and taken apart in order to transport safely. There are special skills we have learned along the way so things look beautiful and are sturdy. Installation/assembly & set-up/tear down fees are separate from delivery/pick-up, and styling. Items requiring installation are noted on the website. Be sure to inquire with Provenance Rentals for any questions you may have. Installation costs vary depending on the piece.
Set-up/tear down is similar to installation, but for furniture and props. This means Provenance Rentals setting up and taking away furniture and props to the exact point the client wishes. This takes the headache of figuring out who will be shuffling furniture on your event day. Provenance Rentals is happy to coordinate ahead of time with images, maps, and other instructions with you and your team to optimize set-up and tear-down.
|DELIVERY & PICK-UP SERVICES|
Delivery fees start at one hundred dollars ($100) plus sales tax based on amount and volume of items rented and distances traveled per round trip. Distances totaling forty (40) miles per round round trip beyond our warehouse located in 90304 will incur a one dollar and ninety cent ($1.90) plus sales tax fee for every mile traveled in addition to a required rental minimum of four hundred dollars ($400) regardless of what is ordered (minimum applies to Rental Merchandise/products only). Orders containing large and/or heavy items are subject to additional fees. For example, one (1) round trip will be up to twenty (20) miles each way for a total of forty (40) miles. Therefore, most events require two (2) round trips (delivery and pick-up) which totals up to eighty (80) miles for two hundred dollars ($200) plus sales tax based on the venue. Distances beyond this will start at the one dollar and ninety cent ($1.90) additional mile fee.
Delivery routes are based on Google Maps and Google Earth. Delivery includes curbside/drop-off only in one place off the vehicle (and does not include set-up/removal, styling, stenciling, calligraphy, installation, late-night fees, or other fees, or pick-up) of Provenance Rentals items.
Pick-up fees start at one hundred dollars ($100) plus sales tax and includes removal of Provenance Rentals items from the curbside/vehicle drop-off point. The same terms for delivery apply to pick-up.
Additional delivery/pick-up fees apply for time-specific deliveries, after hours and late night/early morning removal (e.g.,8 p.m. or later "after hours"/ 12 a.m.-7 a.m. on "late night/early pick-up"), high volume/extremely heavy weight, difficult access, floor(s) other than ground level, uphill, stairs, long distances between parking and rental drop-off, and otherwise difficult installation, etc. shall incur additional fees. All delivery and pick-up by Provenance Rentals will also incur the current sales tax rate in the current city of the event. Be sure to inquire about rates.
Parking fees, or other incidentals, discovered/not communicated by client until after-the-fact will be charged to client. Please inform Provenance Rentals in advance of any parking costs/fees that we may incur in delivering and removing items from your event venue. Should Provenance Rentals incur parking fees while delivering/picking up items, Provenance Rentals shall either charge client upon learning of the costs, or invoice client, whichever method suits Provenance Rentals. If parking fees are known by the client at the time of inquiry and/or booking, client shall inform Provenance Rentals immediately of the costs and will be duly charged in advance.
|WILL CALL ORDERS|
We offer two types of will call orders. Certain orders* may be eligible for will call (or self pick-up). All will call orders require a thirty-five dollar ($35) rental minimum excluding tax and other fees. If you are renting smaller items only and do not need delivery/removal, Provenance Rentals allows clients to pick up and drop off at our location by appointment only.
Will Call: Clients must meet the minimum of thirty-five dollars ($35) for their rental order excluding taxes and fees. Clients will be given two appointment times for pick-up and drop-off. The will call fee of twenty-five dollars ($25) will be added to the rental total. Clients who are late to their will call pick-up and/or drop-off appointments will be subject to additional fees, cancellation, and/or extra daily charges. Late fees start at fifty dollars ($50). Please discuss with Provenance Rentals ahead of time any questions you may have.
*Provenance Rentals reserves the right to decline any pick up, if transportation is deemed unsuitable and could potentially cause damage to our items. Please contact Provenance Rentals beforehand to discuss transportation methods. Will Call clients should arrive prepared with an enclosed vehicle, their own blankets, straps, and manpower. Items that are not returned in the condition/manner in which they were received shall result in replacement/repair/cleaning costs.
|Refund Policy|
Client places a 50% non-refundable deposit on all orders, which at a minimum compensates Provenance Rentals for turning down other projects for client's project. In addition, balances are due no less than 30 days prior to client's event. Client may cancel her, or his, order up to thirty one (31) days prior to the scheduled event for a refund of cash, or in the manner it was paid, less any non-refundable deposit and any other costs Provenance Rentals has undertaken in connection with Client's Event such as custom work, sourcing new acquisitions, and new acquisitions (this is not an exhaustive list). Clients who wish to cancel their order thirty (30) days or less prior to Client's Event shall be liable for the full costs of the Agreement. There are no exceptions to this provision. Clients shall provide written notice of the cancellation to Provenance Rentals PRIOR to the thirty one (31) day time frame. It is highly recommended that Clients cc: or bcc: themselves to ensure proper transmission of email. Provenance Rentals reserves the right to retain any and all amounts paid by Client if the cancellation is thirty (30) days or less from Client's scheduled Event. It is within Provenance Rentals' sole discretion if we offer a merchandise/service credit less the non-refundable deposit and any costs undertaken in connection with the Event for orders canceled less than thirty one (31) days. Payment processing fees through Goodshuffle are non-refundable as they are paid directly to Stripe and not Provenance Rentals.