Taking Wedding Photo Booths to the Next Level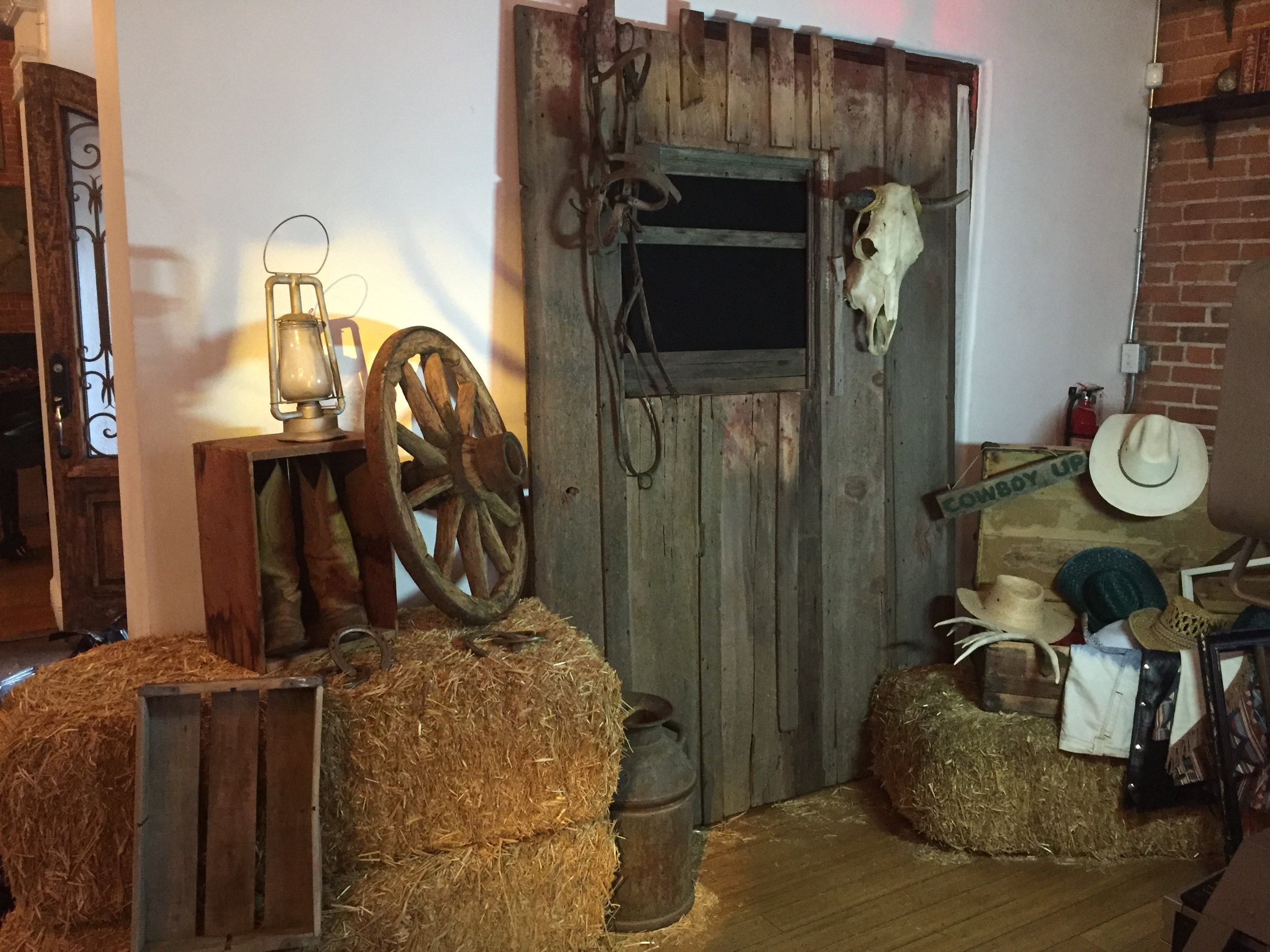 Photo booths have become extremely popular at events, especially weddings. They have replaced the traditional, photographer-based, table photos as a way to capture pictures of all your guests in a more fun way. They have grown from mall-style photo booths to free-standing cameras that can capture larger and larger groups. Some include props, hats, colorful backdrops, or even green screens to allow guests to choose their background from a set number of choices. They appear to have become a new tradition for weddings and larger events.
Recently, a client requested an authentic Western-themed backdrop for her wedding photo booth. The challenge was curating a photo booth to stand out from all the others her guests had seen before. Instead of focusing only on what would appear in the photo frame, prop and background-wise, we aimed for a whole festive ambience to get the guests in the mood and really have fun with the photos they took. Not only did we provide hats, clothing, picture frames, and even antlers as props, we installed an actual barn wall, a cow skull, and horse bridle, but those were only the elements that appeared in the final guest photos. We also styled the scene with four bales of hay, two crates, cowboy boots, a milk jug, horse shoes, a vintage chest, a lantern, and even a wagon wheel. Though these items did not appear in the final photo booth photos, they created a big draw to the space and everyone expressed excitement about it.
We had a lot of fun putting a different spin on this new tradition. Often, guests grow bored and tired with conventional elements of events, but we took this one to the next level and everyone had a great time. We are expanding our photo booth backdrop inventory and we have some very creative ideas in progress. Stay tuned!